So What's up with Velocity?
Last week Velocity announced that they'd shelved their entire roster, leaving a fillable slot for the LCS Relegations taking place in December. They've been using substitutes for the North American Challenger League, but nothing has been announced as permanent. Whatever team Velocity has in a month will play the theoretically strongest challenger team in a best of five to stay in the LCS. Now this is not a guaranteed slot in the LCS, but being able to cut through the qualifiers and be one step away is huge. This leads to important questions: How is Velocity going to fill that slot? Will Velocity even keep the slot, or will they sell it? Will they recruit a new team, or try to field their own players? What about going international? Will the next foreign team in North American wave the Velocity banner? Nothing is for sure until they make an announcement, but discussing the predictions can help give perspective on what may happen.
Pick Up a North American Team, or Sell to a North American Team.
This is most likely to happen because it is the simplest solution with the fewest amount of issues. However, it doesn't give Velocity or whoever buys the spot a good chance at the LCS. As such, the spot is heavily devalued, and the result would be more of a filler team than a theoretically LCS bound team. There's one major issue with this spot in regards to the current North American Challenger teams: Beating Complexity.
Whichever team Velocity picks up has to beat the number one challenger team. Most results point towards that team being Complexity, so any team that buys the spot would have to do so expecting to beat coL. The problem is most established challenger teams don't beat Complexity with any consistency, despite Lautemortis recently leaving the team for familial issues.  GGLA, Cognitive, Napkins in Disguise, TBD, etc. all lose more often than not versus coL. coL could purchase the spot themselves, but any other team is going into a best of five by a team that's beaten them on multiple occasions. Money might stop coL from purchasing the spot, as it could be quite expensive and the organization is likely feeling confident in coL qualifying through the challenger pathway. There also may be a conflict with coL already being in the online qualifier, and the difficulty of finding a replacement team.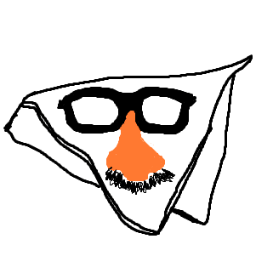 Napkins in Disguise  - an Unsponsored Team.
 NORTH AMERICAN SUPER TEAM
Now this is a fun possibility. There are quite a few good players that aren't on a team at the moment that could be chosen for a North American super team. For a purely theoretical example: Patoy, DontMashMe, and Pobelter could constitute 3/5ths of a new North American super team . It would be a situation similar to Curse, where mechanically proficient players were blended together to make a strong team once they'd synergized and began communicating. However, Curse has had about a month to practice with this current roster, they had first pick and more money to attract players, and Velocity's name has been tarnished from prior player statements.
Whatever team Velocity forms has less than a month of practice, and finding those top tier names could be difficult. Pobelter is a viable midlaner, but what jungler will work well with him? What about the AD Support combo? There could be two solid players that have different playstyles and don't synergize at all. It's a risky proposition, but just about anything is at this point. The advantage of the Velocity Super Team is that the results aren't as predictable compared to picking up other challenger teams, and they could create a lot of hype by picking up popular names, particularly streamers. Available players are going to expand after the qualifiers for the live relegation event finish in December, but that would leave about a week for Velocity to secure and practice their full lineup. It would give them the most choices of suitable players, but leaves them almost no wiggle room with time.
Sell the Velocity Relegation Spot to a Foreign Organization
There's a lot of behind the scenes paperwork and this could fall through, but it's still very possible that a foreign organization may want to try and capture the hype of and exposure of having a North American LCS team. While the only foreign team to make their way to North America so far has been Quantic, there was a massive amount of talk and cryptic tweets that hinted more teams were coming. However, at the moment the only way to qualify for the LCS is via Velocity's spot, as all other qualifiers have started and the date to enter has passed. A foreign team isn't guaranteed admission into the LCS though. They still have to beat Complexity, and generally the teams that are available to switch regions had trouble qualifying in their own region e.g. Fnatic won't go stateside, but an EU Challenger team could. As usual, there are outside issues that could hold teams back.
The Visa Issue
Any recruited team has to make it to the United States, which is why a region like Russia or China is less likely to get someone to Santa Monica by the time relegations start. There are paths to a visa once a team is in the LCS, but not for a one-off event like the relegation matches. With the time constraints and various requirements for a visa around the world, organizations in Korea and Europe are more likely going to have the means, structure, and money to get someone to the United States. Velocity could theoretically find players on their own and form a team, but a lot of the structure to help teams make it is lost in the process, and the team reaching the country becomes a whole lot less likely.
Why join the NA LCS?
The North American LCS develops a ridiculous amount of exposure for American and European audiences, but an organization has to have a reason to pay for that exposure. For example: many Korean companies primarily focus on advertising in Korea. Samsung is an electronics brand in the United States, but in Korea they have a much larger market of products, such as construction and fire insurance. The advertising is much more specific here, so Samsung would be sponsoring a team to advertise a specific product, similar to Qualcomm, TSM, and the Snapdragon processor. It's all a bit more limited, and they may not want to invest for that reason. It is possible for Velocity to recruit a team or a Korean solo queue super team, but there's more flaws with that. Teams are going to be under a contract, so they'd have to be released or bought out, and Velocity isn't exactly rolling in dough. Individuals could be recruited, but there's a language barrier, and without some sort of established foreign structure, it's difficult to secure visas for the team.
In the end nothing is secure until Velocity announces it, and even then no one is sure who will make it to the Santa Monica studio until they actually arrive. Velocity having this spot may not seem like the biggest deal, but it is a step in the evolution of eSports. The buying and selling of spots and rosters has occurred in the past, but with such a direct correlation to the LCS and the fact that these purchase are likely to matter more in the future mean Velocity might be setting up a basis for the future. Or the team might flop and lose the games in an hour, no one knows for sure.
-Christopher "Studio" Grant
@LeagueOfStudio