– CURRENTLY ONLY AVAILABLE ON PBE –
We're kicking off the rollout of Champion Mastery with a PBE stint from 3/11. If all goes well, a couple of weeks later we'll then launch a beta in a single region, focusing on Summoner's Rift normal queues to make sure the feature's stable for expanded use. We'll read through your feedback and keep you updated with our progress, too, so keep an eye out for future posts after the service goes live!
CHAMPION MASTERY

REWARDS
---
CHAMPION MASTERY
The mastery system is designed to recognize a player's respective investment in a champion and uses skill-based progression to measure advancement. When a player wins a game, they'll earn CP (champion points) toward mastery levels for that champion, and get rewards along the way. The amount of CP earned is heavily weighted by team performance.
Your summoner level must be at least 5 in order to unlock Champion Mastery.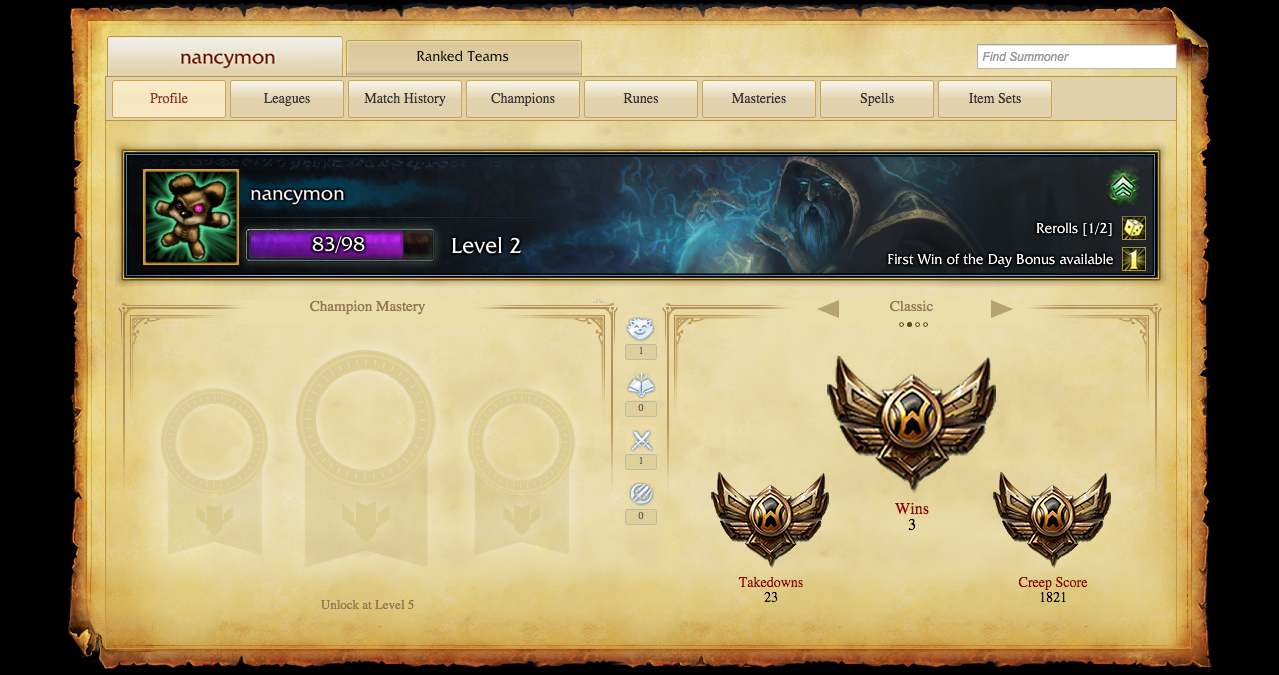 All champions start at Mastery Level 1, 0 CP (Champion Points). As you play and accrue CP, you'll achieve new ranks and unlock rewards associated with that rank. On your profile, you will see your:
Top 3 Champions
Mastery Score (the sum of all levels for your unlocked champions)
Champions Closest to Mastery
At launch, Champion Masteries will only be supported in normal games on Summoner's Rift.
Champion Points are earned for winning a game with a particular champion. Earning CP will allow you to gain Mastery Levels in that champion and earn rewards as you progress. Points are based on your team's performance as well as your own contribution. You can see how much CP you earn at the end of each game.

NOTE: Your previous games will NOT count towards your CP.
Keep in mind that you'll earn slightly more CP if you team up with other players in a premade before your game. The larger your premade team is, the higher the additional bonus will be. 🙂
| | |
| --- | --- |
| Premade Size | Premade Bonus |
| Party of one | No bonus |
| Party of two | 10% of CP earned |
| Party of three | 20% of CP earned |
| Party of four | 30% of CP earned |
| Party of five | 50% of CP earned |
For example, if you team up with two other players (for a total of 3 players in your premade) and earn 25 CP at the end of your game, you will receive an additional 20% of your 25 CP — 5 CP. This will give you a total of 30 CP earned.'
At the end of your game, you can hover over your Champion Mastery points bar to see the grade our new system gives you. These grades are awarded based on your performance in the role with the champion you're playing and where you're playing them.

The possible grades you can achieve are:
S+, S, S-, A+, A, A-, B+, B, B-, C+, C, C-, D+, D, D-
At launch, only Summoner's Rift normal queues will be eligible. Once we're sure the feature is stable, we'll look at expanding to other maps and modes. Please share your feedback so we can work together to improve this feature.
---
REWARDS
Depending on the rank, the player will receive different rewards for their mastered champion:
| | |
| --- | --- |
| Level | Reward |
| 1 | – |
| 2 | – |
| 3 | – |
| 4 | Mastery Badge Emote, Loading Screen Border, Announcement Banner |
| 5 | Mastery Badge Emote, Loading Screen Border, Announcement Banner |
This is just the beginning! As the system matures, we'll unlock extra tiers and rewards as we build on the program.

Required Mastery Level: 4 or higher
This is a way to display your achievement with a champion in game. Just like existing emotes (laugh, dance, etc), it is bound to a key. The binding will be listed next to emotes in the key binding menu: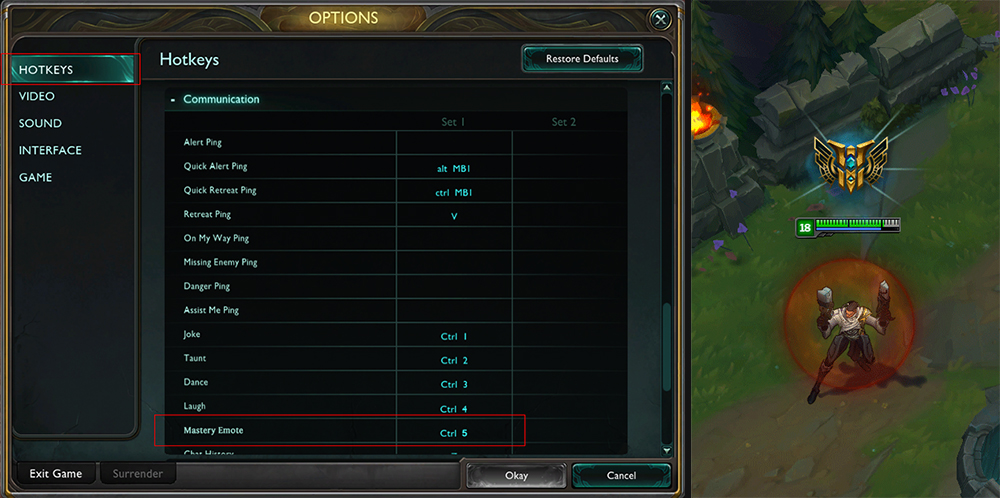 You can also use a slash-command to use the emote. Hit enter to bring up the command prompt then type "/masterybadge."

Required Mastery Level: 4 or higher
If you have unlocked this reward, you will see a banner next to your champion's splash during the loading screen. This will display of your mastery rank will only be visible to players on your team.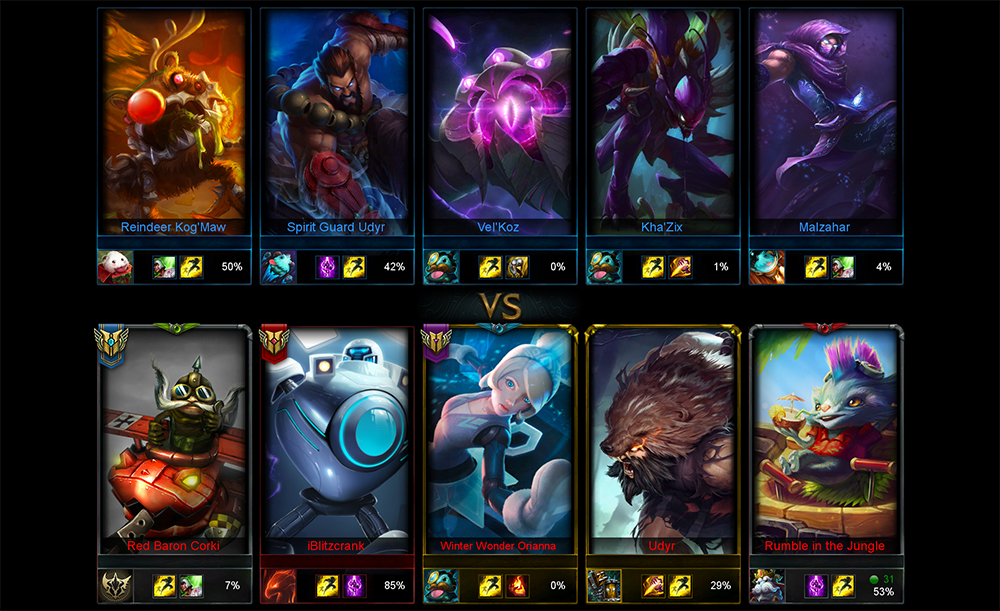 Required Mastery Level: 4 or higher
A banner will appear under the multikill announcement in game if:
You or a player on your team killed an opponent
Whoever performed the kill is playing a champion above rank 4

Original Post by Nancymon